Trending Topics...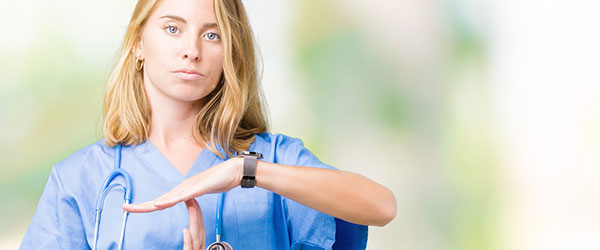 There are some things that just don't have an easy, or any, solution. But as the nursing supervisor, your staff seems to think you should always have one.
8 What I Wish I'd Known About Continuing Education: Managing Time and Money [Part 2 of 3] I've always viewed my continuing education requirements as an investment in my future. But now that I hold three state licenses, an advanced practice national board certification and a specialty certification, I've caught myself wondering how to keep them all current...
The doors to the ICU swung open as I swiped my badge and I took a deep breath before stepping forward to face Jane and her family. An elderly woman, 90+, Jane faced day 7 on a vent in the ICU after a serious bout with pneumonia.
Nurses often provide holistic care by addressing their patient's physical, spiritual, emotional, social, and intellectual aspects of their overall wellbeing. This may lead to discovering patients in emotionally unhealthy relationships.
Salary is a definite factor for those looking for a job. It also plays a big factor in retaining nurses. But there are other factors that may impact retention rates even more. Work environment, safe nurse-patient staffing ratios, and job satisfaction may be more important to the nurse who is trying to decide whether or not to leave.
I just want to vent out a little because I had to call a doctor at 7PM because my patient was complaining of alot of things. First chest pain that radiates to her back .