Trending Topics...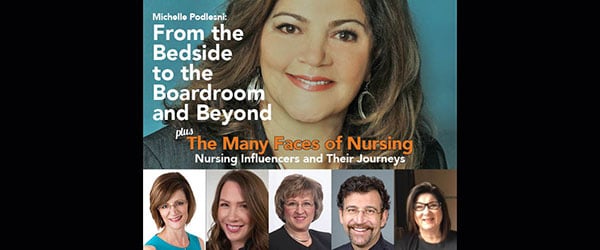 The 2018 Fall Issue of the allnurses magazine focuses on the Many Faces of Nursing with stories shared by many well-known Nurse Influencers.
I went on the hunt looking for my immunization records today, and I can't find them. I was just wondering if anyone could give me advice as to what to do. Lol
Sponsored Content
Modern nurses need a modern BSN Program. With 100% online coursework, payments to fit your monthly budget, and a quality & CCNE-accredited education from leading industry professionals, you have no excuse not to get started today.
My state recently changed their requirements on the time you have to pass boards, unfortunately for me I can no longer take the RN in my state unless I go back to school now.
I am posting here looking for some advice as to what to choose for my senior preceptorship in my BSN program. I have narrowed it down to either pediatrics or labor and delivery/postpartum...two very different specialties.
I am in my 3rd semester of a BSN program and am currently taking Pathophysiology, Pharmacology, Concepts in Nursing, Health Assessment, and Sociology.
I have been accepted to and start the RN program at the tech college I attend this coming January. I have a 4.0 GPA so far on all the core courses.
We learned all about various nursing specialties in school, but we were never told there would be days like this. So many faces in one shift!