Trending Topics...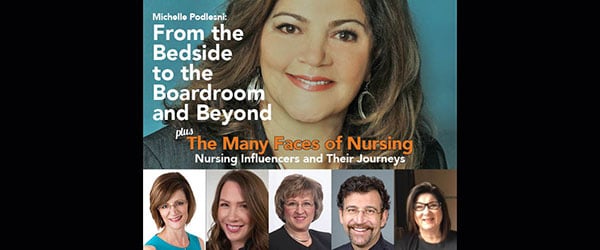 The 2018 Fall Issue of the allnurses magazine focuses on the Many Faces of Nursing with stories shared by many well-known Nurse Influencers.
October 7 - 13 is LPN/LVN week and we are here to celebrate you and the essential role you play in our healthcare system.
Sponsored Content
Modern nurses need a modern BSN Program. With 100% online coursework, payments to fit your monthly budget, and a quality & CCNE-accredited education from leading industry professionals, you have no excuse not to get started today.
Recognition of Emergency Nurses and all they do through my experiences as a nurses, mom, patient and friend!
As a nurse, you never know when you might come face-to-face with a victim of domestic violence. Read one nurse's story about domestic violence in her life and how to help your patients.
veryone knows someone who suffers from mental illness. Unfortunately, it is often hushed and put aside instead of confronted so that people feel comfortable asking for help.
Dear Nurse Beth, Going for an interview for a grad program, but received a constructive referee report, that the student needs to be more accepting to feedback.
Hi Lorie Is firing patients for non-payment seen differently than firing patients for other reasons such as violence at the office?