Trending Topics...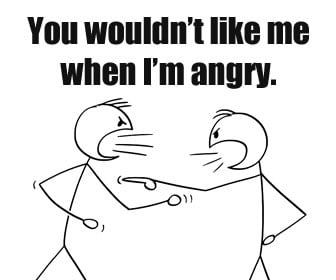 There's a growing trend of getting really angry at people who have a different viewpoint. The problem with this tactic is, no one learns, and feelings get hurt. Let's try a different strategy. Arguing× Effective Arguing×
Sponsored Content
Modern nurses need a modern BSN Program. With 100% online coursework, payments to fit your monthly budget, and a quality & CCNE-accredited education from leading industry professionals, you have no excuse not to get started today.
You are probably aware that there's an epidemic of negative storytelling going on in our culture right now. And how does that spill over into the personal story you are telling yourself daily? That you are overwhelmed?
HONE YOUR WRITING SKILLS
The "Ultimate Health Journalism Basics for Nurses" workshop from RN2writer gives you all the tools you need to launch a lucrative career as a health reporter. And you'll be learning it all from an RN who built a six-figure writing business in her spare time. Sample the first lesson for FREE!
So, our unit decided that if we have low census they are floating us to be "sitters" elsewhere in the hospital. AND apparently we can't refuse. I personally would rather be called off then go sit somewhere. What are your thoughts? Am I just overreacting?
I graduated in December (2019) and accepted my dream job in Vascular Surgery and Renal Transplant. I have always loved transplants and this particular floor has a transition program into the CVICU (if you get accepted).
The novel coronavirus pandemic has now killed more than 660,000+ people worldwide. US surpassed 150,000 deaths in just 6 months, one quarter of worldwide deaths
I go back the 5th. Kids are supposed to start the 12th. I'm not holding my breath though. My county is the only county in the state that didn't advance a stage the last time the governor loosened the reigns on things.
In December 2019, who knew that while all eyes were on what was then referred to as the Wuhan Coronavirus in China, that this Novel Coronavirus would evolve into a Pandemic as it spread globally, leaving devastation and death in its wake. When will this go away? When will we return to normal?