Trending Topics...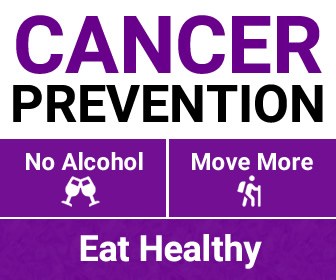 The ACS has raised the bar for diet and physical activity in its newly revised cancer prevention guidelines. Read on to find out what other recommendations have changed.
Sponsored Content
Transform nursing with big data while you connect patient care and technology. Earn your MSN online from anywhere in one of the nation's top-ranked Nursing Informatics programs. Pay in-state tuition in 15 states, and we'll arrange your practicum placement for you. Become a leader in the conceptualization, design, and research of digital information systems. Full-time and part-time options available.
Getting a new CNA on the unit is an exciting day. Nurses mentor, train, and educate these essential workers to fill a critical and much-needed role in the healthcare team. Discover 5 ways you can support new CNA's in the long-term care setting.
Save BIG!
Use code WELCOME15 at checkout to take 15 percent off your first order of stylish, high-quality scrubs that don't sacrifice comfort for looks.
COVID-19 turned many hospital units into ICU outnumbering the number of ICU trained nurses. Nurses from different units were mandated to take care of critical care patients without ICU training. AS a result, cross-training to ICU will solve this dilemma.
Let's start off by saying this happened maybe 1 to 1 1/2 months ago when I only had about 2-3 months of nursing experience (I barely have 4 now LOL).
I work at a Retirement home and such as an RN. Love the job. But we have nosy co workers. I trust only a few people. So last week I bought a brand new car with all my hard earned money and pandemic pay. I told maybe 3 or 4 people about it.
Hello Nurse Beth, I have been working on a pediatric oncology floor for about two years now. The job has been an adventure, challenges and triumphs, so much growth and learning. However I am dreaming of a change, and I feel like pediatric oncology is very specialized.