Trending Topics...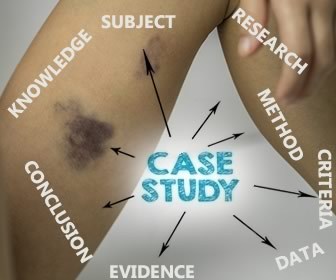 Karen brings her daughter, Ann into the pediatric clinic stating, "She's just been so tired lately. All she wants to do is sleep and she's got no appetite. I'm worried."
Sponsored Content
We created the MSN – Family Nurse Practitioner program so that working nurses like you could enroll in an exceptional program that is flexible and budget-friendly. Tuition under $24,000. Pay only $375 per month. 8-week terms. CCNE-accredited.
A new study uncovers the emotional and physical impact on life when someone experiences a long-term or permanent loss of smell. From personal hygiene to memory recall, read on to learn more about the study findings.
Working from home means I connect often with others via Zoom video conferencing. Because my desk and computer are in my home office which is a converted bedroom with closet, the backdrop behind me is the closet.
I have been a nurse for almost two years now. I spent the first year as a new grad on a medsurg/tele/oncology unit. That unit was wild. I learned something new almost every shift and almost every patient was a difficult case.
I'm a baby nurse (new grad) going into day 3 of orientation with my preceptor. She mentioned that she lives close (within 5 mins) to the hospital so she usually gets there early [at a time that places her 40 minutes earlier than the start of her shift] so that she can get her day started ahead of clocking in.
The Wuhan Coronavirus has made its appearance in the United States. Would you like to help us cover the news as it unfolds?