Trending Topics...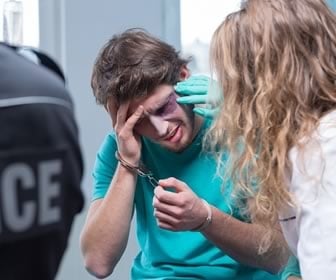 What happens when the police, nurses, hospitals, and state nurses associations disagree on consent to draw blood from a DWI suspect without a warrant? What policy should the nurse follow?
Workplace violence in hospitals is unfortunately increasing in frequency. What can be done to stop this? Security is vital to the day-to-day operations of hospitals.
Sponsored Content
We created the MSN – Family Nurse Practitioner program so that working nurses like you could enroll in an exceptional program that is flexible and budget-friendly. Tuition under $24,000. Pay only $375 per month. 8-week terms. CCNE-accredited.
Hi Lorie I live in South Florida and I am on Team B for hurricane coverage which means I go in post-storm. I am expected to work Tonight 7pm to 7:30 am and Thursday 7pm-7:30 am for "Post Storm".
Are you stressing over entering your Third Act? In denial that it is actually happening? Starting to have thoughts you never had before about "the end might be near?" As a nurse you are well aware that we can't do our work unless we have a plan and can execute it effectively.
If you are an internationally-educated nurse seeking licensure in the state of New York, you can and probably should avoid the CGFNS and their Credential Verification Service.
Let's have a little fun. What questionable actions have you witnessed by someone that makes you go hmmm...roll your eyes or just flat out laugh?
August traditionally means the end of summer and back to school prep for millions across the United States. It's also a great time to gather some study tips. Here is a way you can share your favorite study tips and have a chance to win a pair of Beats Wireless Studio Headphones or a $125 Amazon Gift Card!