Trending Topics...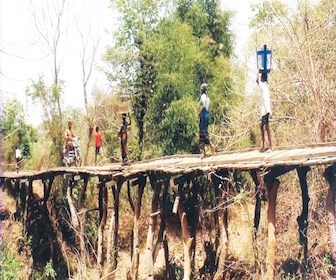 My name is Samuel 34 and I am a nurse. I have my BSc in Nursing from Ebonyi State University Abakaliki. I am the 17th child and the only graduate of the 18 children of my father from five different women.
Sponsored Content
Modern nurses need a modern BSN Program. With 100% online coursework, payments to fit your monthly budget, and a quality & CCNE-accredited education from leading industry professionals, you have no excuse not to get started today.
What do you do when you are a preceptor and your preceptee is a Know-it-All? Here's some insights to help you and your preceptee.
I started working as a RN a month ago and I'm worried that I'm not doing a good job. Last week I got called into the num's office to do discuss two incidents that occurred a couple of weeks ago.
I Can't Breathe! As a nurse, what is your first reaction as you hear those words?
I took my NCLEX-RN yesterday morning 5/30. At first I was relieved when I was stopped at 60 questions, but then once I got to my car I was filled with dread and doubt. I felt like I had guessed on all but 3-4 questions.
Is anybody else seriously concerned that we might see a large surge in covid cases following all of these protests? Last week, people were yelling on the TV about how irresponsible it was to begin Phases I/II and let people gather in groups of 10.
Is there any use of an IPad Mini during clinicals? I'm just curious if this type of device is even allowed on the floor or do people use their phones to look up information, etc?
I fully sympathize with the situation in Minneapolis and the death of George Floyd. I believe in due process, but after seeing the video I was sickened by the police officer's actions. He did not need to have his knee of the neck of a man who was handcuffed and held down by two other officers.
Download your FREE Pharmacology Flashcards and keep the learning going. This comprehensive set of flashcards are an excellent tool for retaining knowledge and preparing you for your nursng career!