Trending Topics...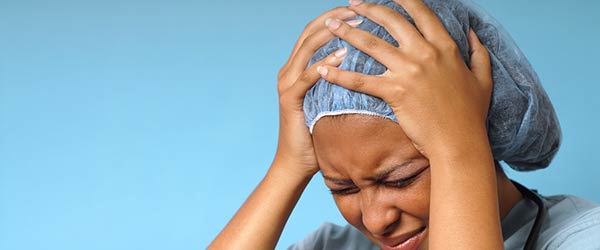 You've all seen them - a person who believes with all their heart that a practice is correct while you and the rest of the civilized world know they're wrong.
Do you dread going to networking events? You are no alone! Here are 7 simple things you can do to take the pain out of painful networking events.
Sponsored Content
Online RN to BSN Tuition: $9,750 – Pay $250/mo. Designed for working adults like you.
I am in Indiana and a new company just took over our monitoring program. We were sent an email last week that effective immediately we were to start using the GPS tool on our monitoring app to check at a meeting (NA, AA, NSG) and starting soon there would be a check out button as well.
Come join your fellow Medical-Surgical Nursing colleagues at the 27th Annual AMSN Convention in Lake Buena Vista (Orlando) on September 13-16, 2018.
Dear Nurse Beth, I'm a new RN graduate. I haven't found a comprehensive info about steps in applying for nursing jobs through the new graduate residency program.
Senior patients have unique care needs. As a home health nurse, you are in a great position to help meet their mental and physical needs.
What nursing specialty would you say has the best work life balance? By that I mean an 8-4 or 9-5 work week with wknds off (or occasional work wknds). Or three 12hr shifts that don't leave you drained to the point where you're unable to plan anything prior to or right after work.